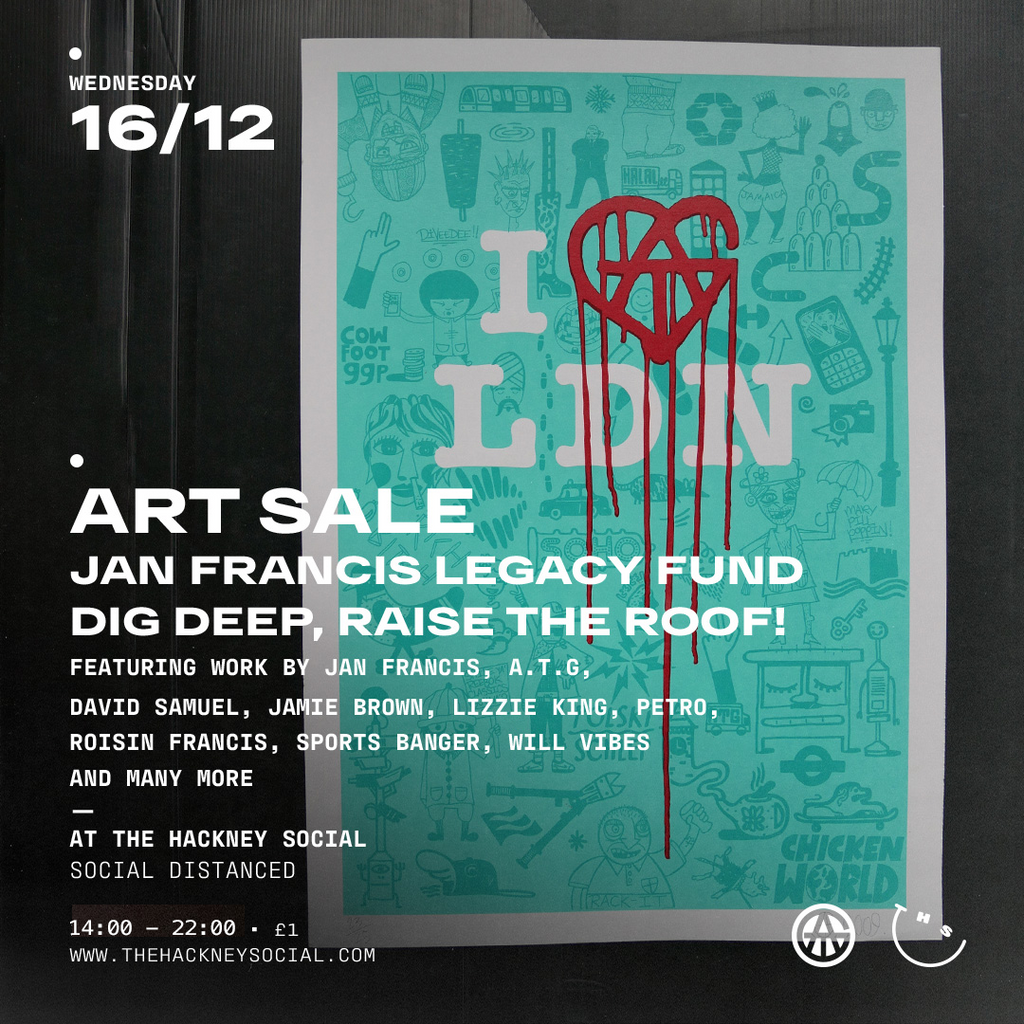 DIG DEEP, RAISE THE ROOF!
Jan Francis Legacy Fund Christmas ART SALE
Launch Wednesday 16 December 2020
Online sale live from 6.00pm 16th Dec 
here
 – order by 21 Dec to receive the artwork by Christmas!
Goal: raise minimum of £4,000 to complete the Maya Universe Academy art hall in Nepal being built in honour of Jan who made his mark there in 2017 running graffiti workshops – girls especially keen – and promised to fundraise for them to have a hall!
25+ artists have generously contributed wonderful prints and original works.
Featuring work by Jan Francis, A.T.G, David Samuel, Jamie Brown, Lizzie King, Petro, Roisin Francis, Sports Banger, Will Vibes and many more
The very successful ATG day and night party in July 2018 raised funds to start the art hall. Building stalled when funds for the roof and finishing ran out. The hall can be ready in a month once Maya, which provides free quality education and other support to children and their families in poor rural communities, has the funds. 
Surplus funds will support the Fund's other causes – helping young Palestinian women prisoners access books, art & education materials, and drug harm reduction initiatives such as The Loop.
The art sale will continue into the New Year until all works are sold.
Hall Plans
Photos of work so far
Jan with the school kids