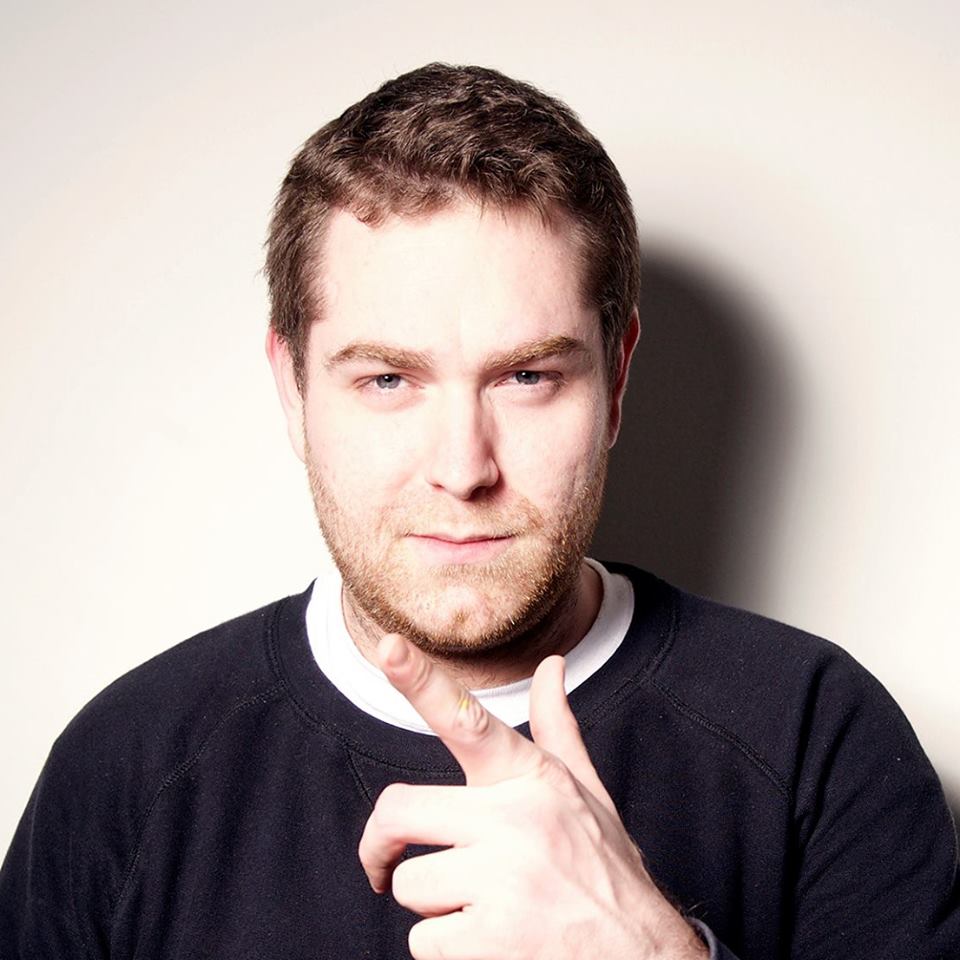 ARTIST, curator, inspiration and friend to so many, Jan Francis's talents broke down borders and boundaries. The 32-year-old from south Kilburn, who died on Boxing Day 2017, was the driving force of ATG, a north London artists' collective which became famous for dramatic, often audacious public work in vibrant colours in unexpected places and with a humorous twist.
Born in 1985, Jan grew up in south Kilburn and went to Beckford Primary and then Hampstead School. His mother, Solveig Francis, brought up in Africa, helped open and run the Camden-based Crossroads Women's Centre started by the Wages for Housework Campaign in 1975. His father, Martin Weise, a skilled builder, had been in the political movement in Berlin before reunification – his Jewish mother, an artist, had survived in Hitler's Germany – Jan's resourcefulness may well have been inherited from her.
Jan's upbringing as part of an extended family of 'Campaign kids', in an environment committed to anti-sexism, anti-racism, co-operation and concern for one's fellow sisters and brothers instilled principles of caring and social justice. It also meant he knew his legal rights on the street and informed others.
Jan showed artistic talent and imagination from nursery. He was often 'artist of the week', and in primary school was known for his creative writing and how he vividly illustrated his school projects. In his 'autobiography' age 10, he wrote: 'My hobbies are swimming, drawing, playing football, riding my bike … making models and crafting things.' Aside from the football, the list stands with the additions of music and travelling.
On leaving Hampstead aged 15, Jan tried art and design courses but left finding the curriculum too restrictive. And he was never one for academia as an alternative.
Jan's base was inner city South Kilburn, which he loved deeply. He learnt well its history, and lamented how its communities and character were being destroyed by gentrification and unattractive housing developments. He was ever angry at the lack of spaces for young people to be together in the area. On occasion he was able to get funding to run local mural art workshops. He organised legendary raves in inexpensive venues to provide low-cost entertainment. Full of wonder and curiosity for the world, he was an avid and adventurous international traveller who toured Latin America, China, India and a train voyage through eastern and western Europe, leaving his famous mark and befriending people of all ages and from all walks of life wherever he went.
He started art murals age 12. His first crew was NBS - No Bull Shit. Aged 13, he and another pupil were commissioned by Hampstead Theatre to do the graffiti backdrop for their young people's play (see CNJ 18 March 1999). As a teenager, he was a key figure in establishing the celebrated crew ATG, working under the name Aset. He would skate – and create art work – in the car park at the O2 Centre on Finchley Road and it was here he met other young people interested in graffiti art.
A fellow ATG member, Panik, said: "I first met Jan when we were 14. He was already known for having incredible style. His tag was a type of 'new age calligraphy'. People had heard about it before they saw it, and people would want to watch him do it.
We were active writing across London, and what Jan brought was quality control. He would say: this is how we are going to approach graffiti."
Jan's approach was to take pride and care in his work. This meant when he found a site for a piece – often having clambered over a wall or on to a roof – he would not do what was a common move by artists, which would be to use silver or black spray paint on walls as it would show up easily and not seep into the bricks. Instead, he would take masonry paint with him to use as an undercoat and primer, and then paint on top of it – a degree of care that made him stand.
Panik added: "He was trying, and succeeding, to change the face of graffiti in London."
Jan was deeply influenced by the culture of the places where he worked and lived. He loved the Notting Hill Carnival and Glastonbury festival. His eye catching style was a regular sight at Worthy Farm, influenced by the north and west London graffiti of the 1980s and early 1990s.
He believed in bringing people together. In 2008, he was key in taking the ATG crew in a new direction. They decided they would not solely be creating street art but would incorporate music and other. Jan became a figurehead for others, creating the chances and providing active support for DJs, musicians and artists to blossom. Many of the DJs he encouraged and helped play in Iceland and Croatia, have since gone on to earn their livelihoods in the music industry.
Lauren Van Veen (DJ 'Elvee') echoes other young women's experience:
"He was a leader and protector in any group. He always made sure the girls were OK at parties, and was one of the few people to book and support women DJs."
Jan said that his mum's work and having a younger sister, Roisin, were critical influences.
He would often look out for unexpected spots that could be seen and enjoyed by others and not easily removed such as trains, train lines, roofs and bridges.
Last spring he worked in Nepal, where he volunteered at a rural school in the mountains, providing art lessons, as well as creating murals with the students, girls and boys. (The school is building a hall named after Jan, part funded by donations made in his honour.) Shops, hostels and bars in India and Nepal sought him out to decorate their fronts.
In August last year, Jan was invited by the street artist Banksy to stay at his Walled Off hotel in Bethlehem. With Panik, Jan painted a huge piece on the apartheid wall – Stand Taller Than Walls. They visited Palestinian refugee camps and were due to return this year to run mural workshops. Following his conversations with young people in the camps, Jan was also planning a music gig in Bethlehem.
He was fiercely anti-establishment and anti-war, proud to be left wing, independent of political parties. He was acutely aware of the many ways people battled poverty at home and abroad. At the behest of the Refusing To Kill men's group, he painted a large banner defending Lt. Watada, the first US officer to refuse to fight in Iraq.
Milo Smyth, friends for over 15 years says: "Jan was my best friend, he had the biggest heart! We always looked out for each other and knew each other inside out. I know he'll be watching my back forever."
His mother says: "Jan has left a huge hole in our lives. It is hard to say how much we love him. I will forever miss his love and support, his care for his sister, his down to earth perceptions, his street wisdom, his sense of fun and occasion, his boldness and enthusiasm. While we cry, we also celebrate how much he packed into his life.'
He is survived by his parents and their partners, Sarah and Michael, his sister Roisin and brother Alex, his German sister, Tanja, and a large extended family.
---
---